Day hiking is definitely one of the best ways to relax, unwind and experience some adventure! In a study conducted by Statista, hiking ranked as the fourth most popular activity in the US with over
44.9 million participants from 2009 to 2017 in the United States alone.
Whether you are a newbie, a seasoned hiker or somewhere in between, there are always new and useful things to know. Read on for a ton of tips and day hiking hacks that will surely make your adventures more awesome and unforgettable!
---
How to Plan for Day Hiking
This may seem overwhelming at first especially if you are new to this activity but once you get the hang of it, the rest is easy! Here is a step-by-step guide on planning for a day hike:
Step 1: Gauge your limits.
It is important to note that not all trails are the same, and not all hikers have the same physical endurance. Just because a person you follow on Instagram has successfully trekked a certain trail does not necessarily mean that you can too. It is crucial to know your limits before you start packing in order to prevent any untoward incidents along the way.
For those who have previous experiences on hiking, it will be easier to gauge your limits by simply recalling you previous trips. Evaluate how the overall experience has made you feel during and after the trip. Decide whether you can go for a higher, lower or the same trail difficulty.
For those who are completely new to hiking, the safest way to estimate you capabilities is to go on a generally easy trail, one that doesn't last for more than half 3 or 4 hours, with slight to no steep parts.
The difficulty in hiking mostly comes with the mental fatigue. Putting one foot in front of the other will not seem very easy if it's been an all-day hike. However, the more you experience, the more you will know your limits and the more your body will adjust to the activity. It is always recommended to put safety first by getting to know as much about the trail as you possibly could before going,
Step 2: Choosing A Trail
Once you know your limits, it is now time to narrow down your trail choices to the ones that match the level of difficulty you want. When travelling with a group, it is best to discuss the matter together and have each one suggest options. The internet abounds with tons of information that you can use in searching for the perfect trail. Don't forget to check out the reviews or the experiences of other hikers so you can get a sneak peak of what and how you need to prepare.
Step 3: Prepare Your Day Hiking Gear
Both occasional and regular hikers should invest on good gears to enjoy a successful trek. A pair of lousy shoes can ruin a supposedly happy adventure. This is how important having the right gear is. Invest on durable, lightweight and comfortable shoes and backpack, especially if you plan to make day hiking a regular hobby. These things will be your best buddies and will keep you convenient while on the trail so splurge a little bit on quality.
There are insulated water bottles that keep the hotness or coldness of your drink, However, it costs a bit more weight on your bag. There are also water bottles that are collapsible, and disposable. Decide on you priorities when it comes to hydration because going on a day hike requires that you are well-hydrated.
As for the clothes, the more comfortable, the better. It is recommended to wear clothes with synthetic material as these keep you more dry despite sweating compared to clothes made of cotton. Also, don't forget to wear a hiking hat.
Step 4: Preparation Workout
Regardless if you work out regularly or not, before going on a day hike, you should definitely do a preparation exercise to help your body adjust to the strain of the upcoming activity. Keep in mind that a simple ache due to a lack of prior workout or stretching can easily spoil the whole trip for you.
Expert hikers recommend at least 30 minutes of daily exercise for 3 straight days before the hike. Among the common exercises that help you prepare for a day hike are: standing single-leg balance, jump squats, and mountain climbers. Don't forget to do warm-ups and cool downs every session as well as before and after the hike.
Step 5: Ready, Set, Go!
Now that you are all set, it's time to go and embark on an adventure! Some final things to check are:
News and weather forecast
Check if you have enough supplies (food and water)
Review the itinerary
Don't forget to take lots of pictures!
---
Tips for Day Hiking with Kids
For kids, going on a day hike is such an exciting experience that they don't get to do a lot. Not only will they get to run freely in the woods, they will also be exposed to wildllife and unplug from internet and electronic devices. This is a good opportunity to spend a quality family time. Here are some important things to do to have a successful day hike with kids:
Choose a short and easy trail.
It's a whole different ball game when you involve the kids. Adults can take a few inconveniences and be patient when the trail seems to be unending. But when it comes to kids, it is hard to take your chances. Make sure that the trail is child-friendly and don't just rely on the words of other people.
Do your own research and remember that not all kids are the same. Check out reviews written by parents who actually went to the same trip with their kids and take note of their recommendations. Have at least three choices to choose from and compare the pros and cons, then select the one that you think will be manageable for your kids.
Comfortable Day Hiking Gear for Kids
Chances are, they are going to play with water, puddles, mud, climb rocks and trees and other side activities. Choose comfortable clothes that they can get dirty in. Make it more fun for them by dressing them in a way that they feel free to move. Also, make sure their shoes are lightweight, comfortable and non-slippery.
Safety first!
Before going on the trip, talk to your kids and brief them about the experience, Discuss with them the do's and don'ts and make sure they do understand.
Don't forget to bring medications, if any, and put it in an easily accessible pocket of your backpack. Also, bring a first aid kit, As much as possible, do not go to a location where there is no cellphone signal as it will be hard to ask for help when something wrong happens. Keep safety a first priority and the fun will follow after!
---
Important Day Hiking Hacks
Now that you are almost ready for the day hike, there are just a few hacks that you need to know. These might all seem very basic but they are not to be taken for granted as when you get to the middle of the trail, these things are actually what will matter the most. Try to follow these hacks to make sure you will have a more convenient and awesome day hike.
Pack Light
The weight of the load grows exponentially heavier as you carry for hours, and worse if you are walking on steep terrains. Even a backpack that barely contains a thing will seem very heavy after a day hike. Keep it as light as you can.
As much as possible, the heaviest thing that should be on your backpack is your supply of water, which gets lighter and lighter as you drink it. Keep in mind that the energy you conserve from carrying heavy loads will let you enjoy more the rewarding views of the summit.
Bring lots of water
At the middle of the trail, drinking water will be such a scarce commodity. Having enough for yourself for the whole day hike is a must. It is definitely a no-no to ask for water from your fellow hikers as they too, only brought just enough for themselves.
Help yourself and your mates by bringing enough water supply. Also, don't go and drink most of it on the first few hours of the hike. Save and conserve so it will last for the whole trip. Avoid bringing foods that can make your thirsty such as chocolates. You can also bring energy drinks to boost your stamina.
Bring a power bank!
Avoid missing taking photos of beautiful views because of a drained phone battery. Bring a reliable and lightweight power bank to keep your phone and other devices alive while on-the-go. Also, in the case of untoward events, it is better to have an extra source of power especially during emergencies when you need to use your phone to call for help.
Leave No Trace
The best way to enjoy nature is to take care of it. Dispose of trash in designated bins and never take anything home except photos and memories.
Respect the wildlife and never disrupt, feed or approach animals. Instead, watch from a distance.
Keep in mind that the site you are visiting can be under the care of indigenous people so be courteous to them and remember that experiencing their place is a privilege they allow outsiders to have.
---
Most popular
Day Hiking Trails in the World
Although the following lasts more than a day to hike, they are nevertheless worth the awe and wonder. Check out these amazing trails and include these in your hiking bucket list:
Inca Trail, Peru
It is known as the most famous trek in all South America. It is located in Machu Picchu, also known as "The Lost City of the Incas".
This 26-mile trail offers a lot of astounding scenery such as beautiful ancient ruins, rich natural biodiversity, lush spaces, a lot of llamas, Inca historical sites, tunnels, and many others. It offers such a rich cultural experience with the hike usually 4 days long.
Find more info on the Inca Trail here.
Appalachian Trail, Georgia to Maine
This 2,200-mile trail that expands from Springer Mountain in Georgia to Mount Katahdin in Maine is known as the longest hiking-only trail in the world.
There are about 2 million people every year who go on this hike. It offers such a rich natural biodiversity and wildlife, housing some threatened and even endangered species.
Find more information on the Appalachian Trail here.
Kilimanjaro, Tanzania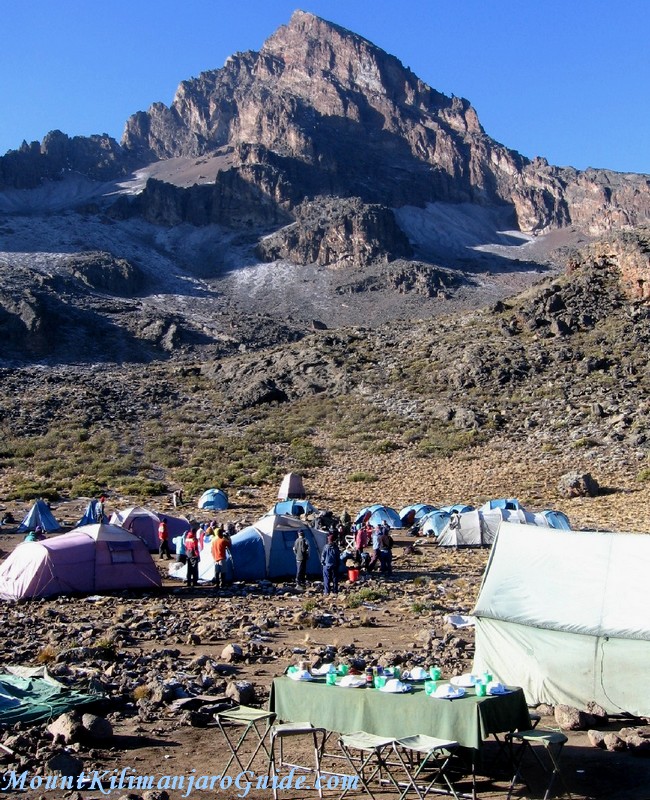 This is one is probably known for the crowds. Mount Kilimanjaro is the tallest mountain in Africa and the tallest free-standing mountain in the world.
There are over 50,000 people who hike to reach its summit every year, but only 65% are successful. There are 7 different ascent trails and one used only for descent. The trails offer breath-taking and dramatic views of Africa, also with rich biodiversity and wildlife, lush forests and jungles.
Find more information on Mount Kilimanjaro here.
---
3 Ways Day Hiking Makes You Healthier

Day hiking may sometimes be perceived as a non-healthy activity as it involves miles and miles of walking in steep trails. But the truth is, it does have some powerful benefits. Here are some:
Helps Prevent Heart Diseases
Day hiking is not just good for fun but also for taking care of your heart. Studies show that engaging in physical activities such as hiking decreases the risk of heart problems. This is because when you go on a hike, you naturally walk a lot, making you burn a lot of calories and unnecessary fats. Doctors also recommend regular brisk walking, through day hiking, in order to raise the level of your good cholesterol known as HDL.
Reduces stress and anxiety
Some fresh air, some beautiful scenery and some vitamin D from the sun, is what most highly stressed and anxious people need! You can get all of these and more when you go for a day hike. According to research, being in nature reduces negative thoughts and feelings and instead stirs up happiness, motivation and optimism. Hiking will not only help the body but also the mind.
Strengthens bones
Day hiking makes you walk a lot, and walking, being a weight-bearing activity, keeps your bones' high density. Walking in steep treks is one of the best and simplest weight-training exercises. This slows down the weakening of joints, improves posture, balance and keeps your bones more flexible.
---
Now, you are ready to take on a day hiking adventure. Keep all these guidelines, tips, reminders and hacks for a surely enjoyable experience that will definitely be one for the books!